Candied Fig ~ Handcrafted Goat's Milk, Shea Butter, & Hemp Oil Soap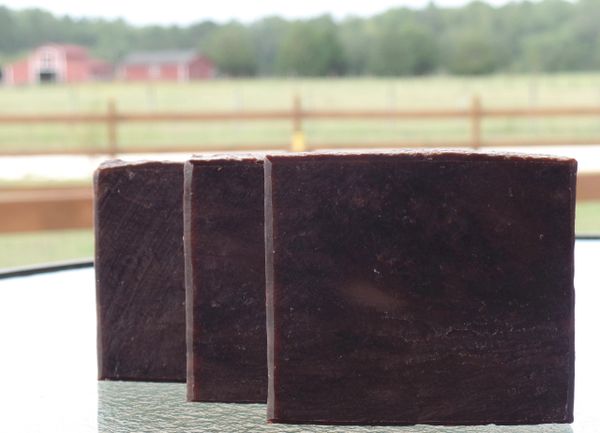 Candied Fig soap is made with Fresh Goat's Milk, Shea Butter, and Premium Oils. Once cured, it is then cut into 4 +/- oz bars. It is 100% natural and scented with certified natural fragrance oil.
I love the scent of brown sugar and figs and find that it is the simple pleasures in life that bring the warmest smiles. Candied Figs topping fresh farm cheese is one of my favorite simple pleasures in life. What is one of your's?
At Hidden Creek Acres, our soaps are an art that we handcraft in small batches using only the finest quality ingredients including cosmetic grade coloring/scents and 100% pure essential oils.
Ingredients: Olive Oil, Coconut Oil, Fresh Goat's Milk, Sodium Hydroxide, Organic Palm Oil**, Shea Butter, Fragrance.
To preserve the life of your handcrafted soaps, please use a soap dish or mat that drains to keep your soap out water.
**We only use organic Palm Oil from a sustainable source in South America. We are working to remove Palm Oil from all of our soaps.