Berry Sweet Handcrafted Soap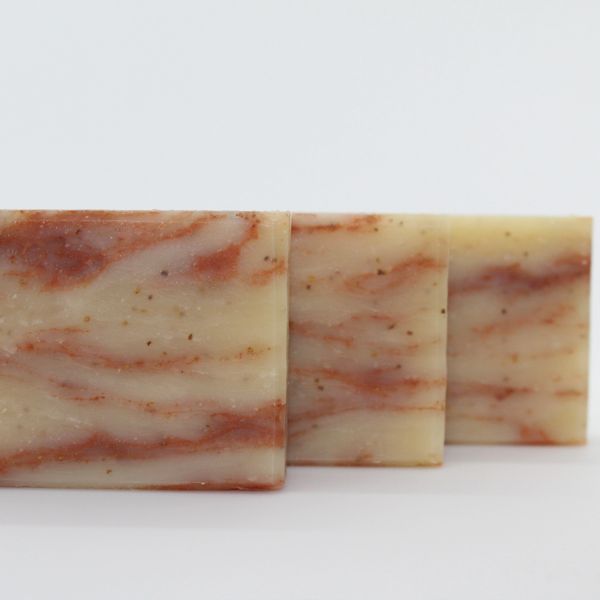 Berry Sweet soap is made with Shea Butter and Premium Oils. Once cured, it is then cut into 4 +/- oz bars. It is 100% natural and scented with a Fragrance Oil. Matching Bath Bomb and Body Butter Available!
Berry Sweet is just that...berry sweet! The sweet, sugary scent of ripe strawberries just waiting for you to take a bite.
At Hidden Creek Acres, our soaps are an art that we handcraft in small batches using only the finest quality ingredients including cosmetic grade coloring/scents and 100% pure essential oils.

Ingredients: Olive Oil, Water, Coconut Oil, Sodium Hydroxide, Sustainable Palm Oil**, Shea Butter, Fragrance, Pink Clay, Strawberry Seeds.
**We only use organic Palm Oil from a sustainable source in South America.

To preserve the life of your handcrafted soaps, please use a soap dish or mat that drains to keep your soap out water.