Bath Bombs ~ CITRUS HAZE Aromatherapy Bath Bomb ~ 4.5oz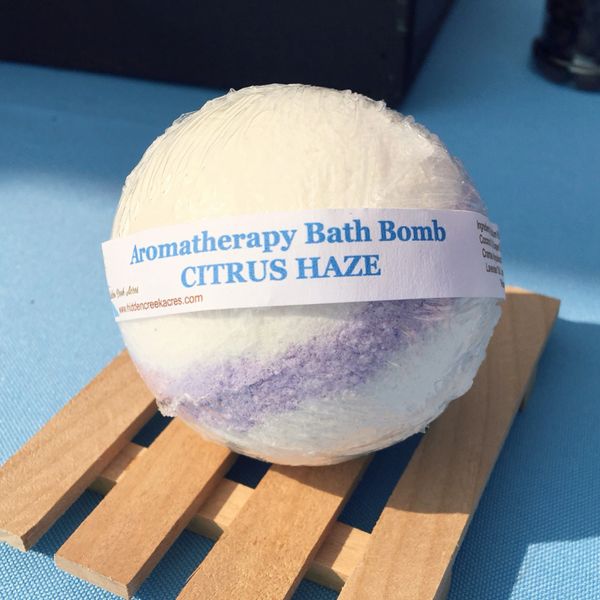 Our all natural, aromatherapy bath bombs are truly skin loving and weigh approximately 4 1/2 ounces.
Citrus Haze ~ The bright citrus scent of lemongrass combined with the soothing aroma of lavender.
Ingredients: Sodium Bicarbonate, Citric Acid, Avocado Oil, Abyssinian Oil, Shea Butter, Essential Oils, Water, Ultramarine Color

*Please note that due to the handcrafted nature of our products, no two items or batches are exactly the same. Each one is unique! Color shades, patterns, scents, etc. will vary. Each item is hand cut, poured, and/or packed therefore approximate sizes/weights are given. Any questions please ask, we will be happy to respond.