Always & Forever Handcrafted Soap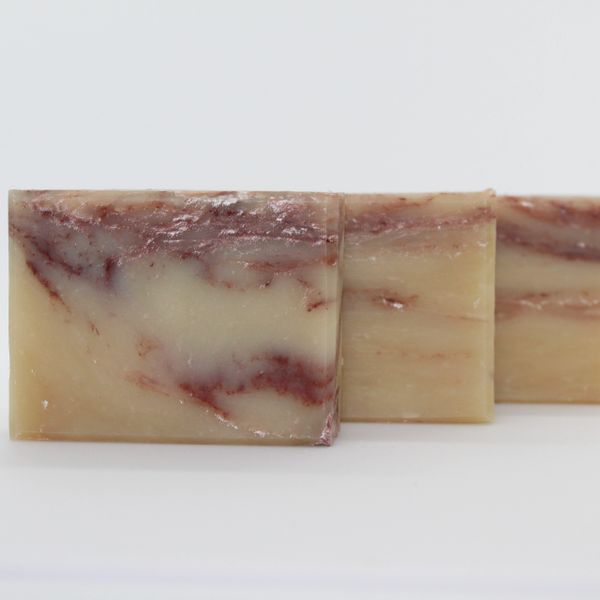 Always & Forever soap is made with Shea Butter and Premium Oils. Once cured, it is then cut into 4 +/- oz bars. It is 100% natural and scented with a Fragrance Oil. Matching Bath Bomb Available!
Always & Forever is as delightful and complex as this blend of Gardenia, Magnolia and Musk with nuances of Raspberries, Lemon, Peach, and Nutmeg.
At Hidden Creek Acres, our soaps are an art that we handcraft in small batches using only the finest quality ingredients including cosmetic grade coloring/scents and 100% pure essential oils.

Ingredients: Olive Oil, Water, Coconut Oil, Sodium Hydroxide, Sustainable Palm Oil**, Shea Butter, Fragrance, Kaolin Clay, Mica, Iron Oxide.
**We only use organic Palm Oil from a sustainable source in South America.

To preserve the life of your handcrafted soaps, please use a soap dish or mat that drains to keep your soap out water.