We will be on vacation from March 22nd until April 12th. All orders placed during this time will ship once we return.
Thank you.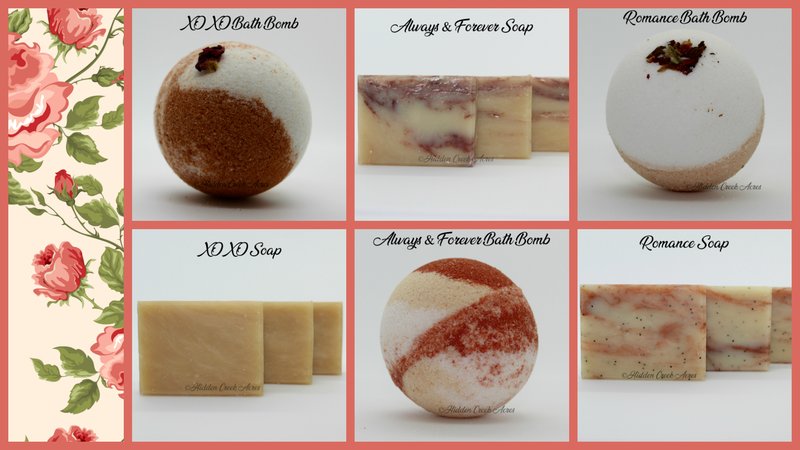 For our local customers, you can find us at The Market at Three Little Birds in Clayton and at The Clayton General Store.
At Hidden Creek Acres our products are an art that we handcraft in small batches using only the finest ingredients. We specialize in making and selling products we believe in.
True, all natural, handcrafted & handmade, soaps, body butters, and bath bombs.
Check out our latest products! We offer a great selection and best-in class customer service.
We hope you enjoy stopping by our store!